4. Map OSC controls to MIDI Output
Open the Mapping section and select the desired MIDI Output functions. Start by selecting the MIDI Output element on the left list (functions). Select a desired output (Note On, Control Change, etc.) and tune the parameters.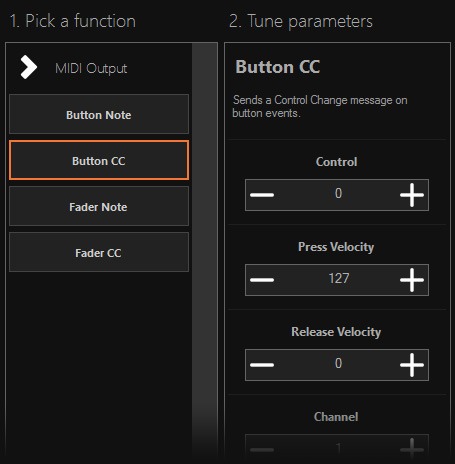 Finally select the Generic OSC on the right list (controls) and assign the previously selected MIDI Out function to one of your controls.
Note: In case your previously mapped controls do not show up, you can click the Refresh button to reload the controls list.